Member Services
Online Banking
We have Updated Netteller Online Banking--Login to see what is new!
With SCCU Online Banking you can check your balance and account activity or search your statements and payment history whenever you like from your laptop, tablet or smartphone. You'll love having Anytime Access to your account information, call today to have your account set-up for online banking giving you access to:
Check Account Balances
Make Loan Payments
Check Loan Balances
View Cleared Checks
Transfer funds
View Account Histories
Log on to NetTeller Online Banking.
Online Bill Pay
Bill Pay gives you the opportunity to set-up the payment schedule for each bill differently. You can choose to make payments one at a time or schedule monthly deductions on the date of your choosing. No more late payment fees! It's easy and cost effective - no stamps or gas money required!

Click here for instructions to set up Online Bill Pay.
South Central Credit Union has a partnership with Credit Union Service Center Shared Branching Network. Members can visit any of the more than 5,000 shared branches across the United States to conduct financial transactions. To locate a convenient Credit Union Service Center near you, click here.
South Central Credit Union is a participating member of CO-OP Network. Our members can access more than 28,000 surcharge free ATMs nationwide. To find a convenient location click here.
Notary Service
South Central Credit Union offers Notary Service at no charge for members.
Personal Teller
All you need is a touch-tone phone and you can access your account immediately with South Central Personal Teller. Simply call the Personal Teller number, and have your account number. You will be prompted to select a four-digit Personal Identification Number (PIN). It's that easy. Here are some of what you can do on SCCU Personal Teller:
Check the balance in your accounts
Make transfers
Access account history
Make a loan payment
Change PIN number
(800) 572-3279
Pay Your Visa Card Online
Pay your South Central Visa online at EZcardinfo.com.
Wire Transfers
Need funds transferred in or from your account? We offer wire transfer services that allow you to quickly move funds from or to your account. For the fastest transfer of funds, domestic wire requests must be in by 3:00 pm and for international wires, your wire requests must be in by 10:00 am. Information you need for outgoing wires include: financial institution name and address, their routing and transit number, and the account number and beneficiary name (name on the account) to where the funds are to be deposited.

GreenPath Financial Wellness-- Financial Counseling for Members

FREE MEMBER SERVICE
Free access to money management and financial education services. Through our partnership with GreenPath Financial Wellness, you will enjoy unlimited access to financial counselors without paying – it's FREE! Check out GreenPath for personalized answers to your individual needs, from personal and family budgeting to debt repayment.
Call 877-337-3399 or visit their Resource Center.
Check out more information on Credit Reports and Credit Score here.
Current Acceleration Newsletter
Selman & Company Basic Accidental Death & Dismemberment Insurance:
Free Member Benefit
To show how much we value your Membership, South Central Credit Union has arranged to provide all active Members age 18 to 74 with $2,000 of Basic Accidental Death & Dismemberment (AD&D) Insurance. This coverage is paid for by the Credit Union - at no cost to you!
CONTACT INFORMATION
877-665-7563-Telephone
440-386-2600-Facsimile
The Family Security Plan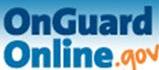 Stay safe online with OnGuard Online.gov. OnGuardOnline.gov is the federal government's website to help you be safe, secure and responsible online.
The Federal Trade Commission manages OnGuardOnline.gov, in partnership with the federal agencies. OnGuardOnline.gov is a partner in the Stop Think Connect campaign, led by the Department of Homeland Security, and part of the National Initiative for Cybersecurity Education, led by the National Institute of Standards and Technology.
Go to main navigation